Racing Tech Articles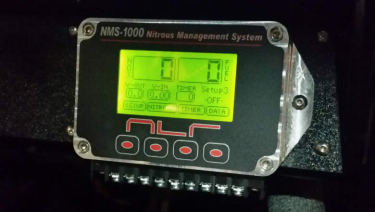 Learn about Pulse Width Modulation, Launch Percentage, Frequency (Hertz) and Ramp Settings in this detailed article on how Progressive Nitrous Controllers work.
---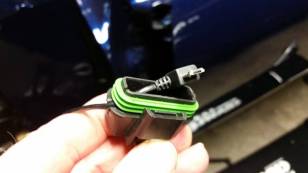 Get ready for the next season with this collection of tips and information when working with MSD's 7720 Powergrid Ignition, working with the USB cable to prevent damage, details on the MicroSD card, and more.
---
Drag Racing Parts & Services Directory
Apparel
T-Shirts, Hats, Shoes
Body
Fiberglass Hoods, Bumpers, Lexan
Brakes
Hubs, Rotors, Calipers, Master Cylinders, Line
Builders
Engine, Chassis, Head Porting
Chassis
Shocks, 4-links, Ladder Bars, Cages, Tires, Wheels
Chassis Dyno
Shops that specialize in Chassis Dyno Tuning
Classifieds
Cars and parts for sale
Coatings
Exhaust and Engine Hi-Temp, Teflon, Ceramic
Computer
Racing Related Software, Computers, Stats
Cooling
Radiators, Pumps, Plumbing, Additives
Driveline
Axles, Rear ends, Clutches, Transmissions, Gears, Drive Shafts
Electrical
Wires, Plugs, Gauges, Sensors, Data-Acquisition, Wiring, Gauges, Shops
Engine Parts
Crankshafts, Cams, Pistons, Rods, Gaskets, Cylinder Heads, Rings
Exhaust
Headers, Collectors, Mufflers, Cross Overs, Gaskets
Fuel System
Carbs, Carb Specialists, EFI-Systems, Fuel Pumps
Hardware
Fasteners, Plumbing, Clamps
Induction
Nitrous, Superchargers, Manifolds, Turbos
Information
Web sites, forums, mailing lists
Nostalgia
Drag Racing History, Photos, Associations and Memorabilia
Oil System
Oil Pans, Pumps, Filters, Breathers, Adapters, Vacuum Pumps
Race Teams
Race Car and Team information web sites
Retailers
Distributors and Retailers of race car parts
Safety
Fire Systems, Helmets, Jackets, Parachutes ...
Tools
Hard To Find Specialty Tools and Pit Supplies
Toterhomes, Trailers & Towing
Toterhomes, Trailers, Truck Parts, Equipment,...