First change your last gear to 2.
Now go to the Gear Retard Curve screen or box, and select Show, and then Trace 2.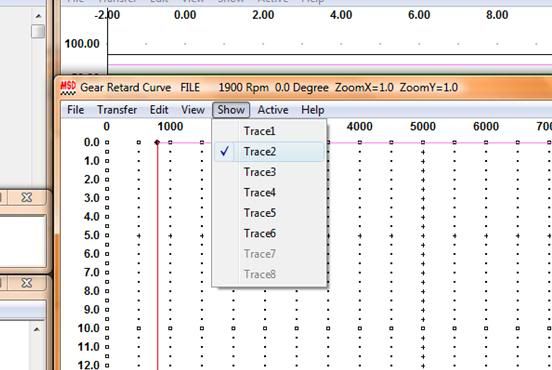 Then make Trace 2 Active
Then right click on the screen and select Add Dot.
Now you'll have a dot wherever you right clicked at. It shows RPM on the left, and the amount of timing you want to pull on the right. I dropped it at 6800 because in your other topic you're saying the motor drops to 6880 on the gear change.
Now left click on the dot or RPM/timing tag, and drag it to the RPM and retard amount you want. I pulled it down to 6800 and 5.0 degrees. You can change the RPM in 100RPM increments, and the timing in 0.1 degree increments.
You can add as many dots and pull them to wherever you want.