Yes that's right, I'm running out of excuses as to why my car has been down to the track yet, but I guess that's a good thing, huh?
Here is a current picture of it, all the trim is on, except for the louvers on the quarters, which I'm not sure if I want to add them yet? Other than that, it still needs to be wet sanded and buffed.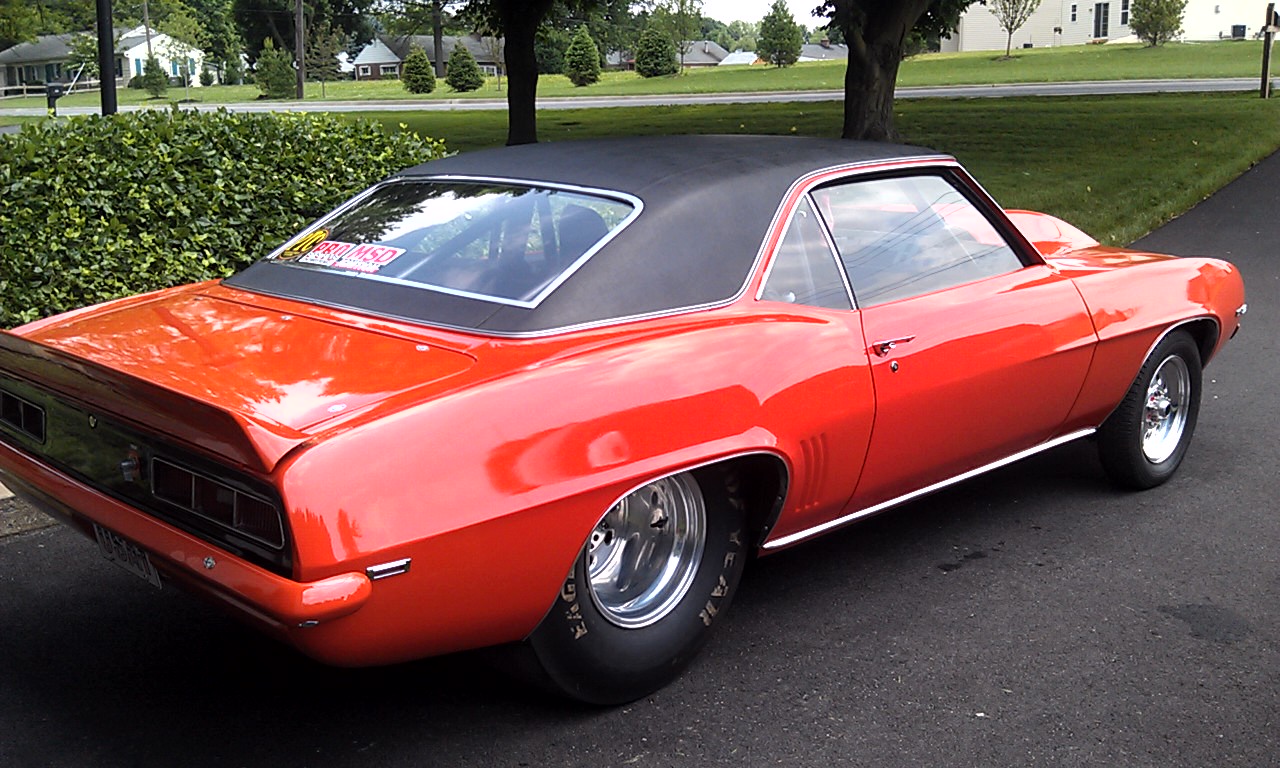 The tranny was just rebuilt and it's a good thing it was, so much for it being "just rebuilt before I got it", the clutches and steels in the forward drum were, well lets just say, they were there and there was only three of them.
We had the piston milled down so that we could add a total of 5 clutches/ plates, so we feel a lot better now.
I hoping to get the tranny back in the car by the end of this week and I know it seems far away, but I'm shooting for Sept to be the time when we take it down. I still want to go back over all the small things to make sure everything is good and tight and working correctly.
If I'm able to run a high 10 on the first day down, I'll take everything mean back that I said about Nova's and Chris....