Moderator: John_Heard
Hitchcock wrote:Awe crap. Harry nailed me on that one.
he he...
---
Btw, big congrats on making noise !!!! Thats a huge accomplishment, having watched you throughout your build. Nice job - it's sounds great

---
Thanks Harry. It has been a long time coming. I wish I could get the other video that Tig Welder shot working. It was about 1 min long and you could actually hear it instead of just distortion. The little motor is very responsive. I have a decent list of stuff to do, then its burnout time in a buddy of mines drive way at three in the morning. Now I need you guys to help me out with Apache Racer. We are in danger of losing him to dirt bikes!! He has a lot to do on his yet, and I need him to be ready for spring 2014. John, and Roiger, you guys are close to him, so maybe stop in his shop if you are ever that way and bust his balls a little bit.
73 Vette, moly back half
Pump gas 496
Two Pro Systems 950's
Chance 6000 converter
---
Posts: 402
Joined: Sun Aug 03, 2008 5:38 pm
Location: In The Shop Most Of The Tine
Contact:
YEAH,YEAH,YEAH, I know. Ill get there. All though I had a blast on the dirty bike, you know where my heart is. Ill be ready by spring, still gonna get the bike out also,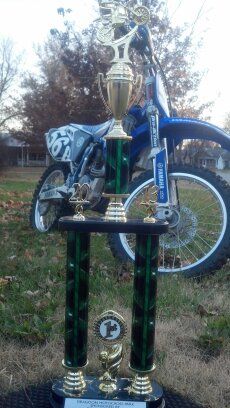 ---
Who is online
Users browsing this forum: No registered users and 2 guests