Not really any big updates to my Nova, just repairing damage from our huge wheel stand at SCSN in November.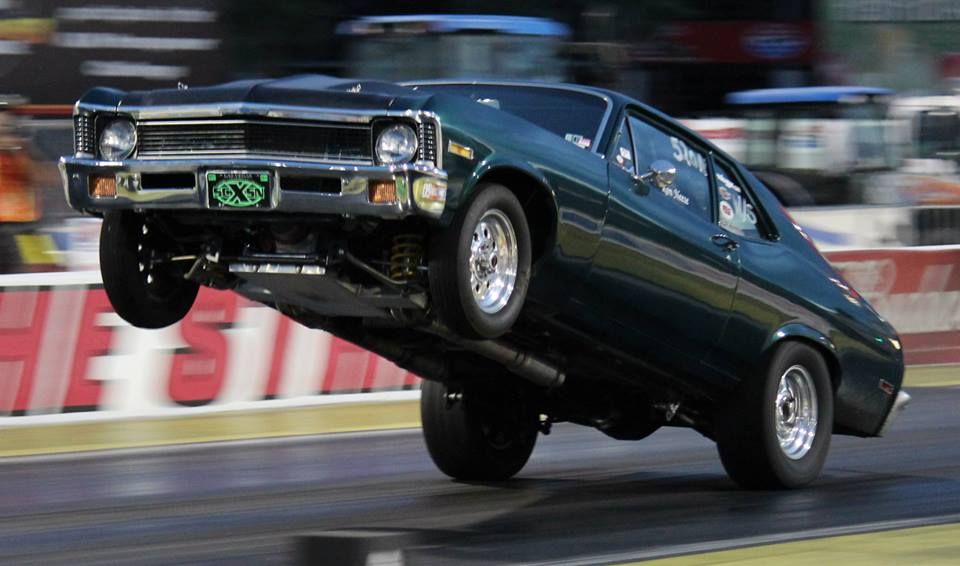 At a minimum, it broke the transmission case and killed the headers. Got an appointment at a local chassis shop to have them tie in the SRC upper strut bars to the main cage instead of bolting the firewall. He is also going to build a set of fender exit headers for the car. I am thinking about converting my T400 into a Turboglide or at least change it so I can launch off the TB in second gear. I can't find anyone local that knows anything about the Turboglide or second gear launch so I will be calling Mark and M&M Transmissions to see what he has to say about them.
Planning more weight savings again this year. I took 130lbs out of the car last year but it was still 3300lbs. Going to try a glass decklid and lightweight steering column. Hoping those two things, eliminating the stock T400 transmission crossmember, the exhaust pipes and mufflers along with the driver losing another 20-30lbs I can get it down another 100lbs this year.