I have a 4 link dragster that has a problem that it seems like a lot of rear suspended rails have: At the hit, the tire wads, the suspension extended, all is good and we are getting traction...Then the rim starts to rebound back toward the chassis. There is little if any weight transfer on dragsters, so that isn't much of a tuning aid, nor is the front suspension for that matter....since there isn't one.
Here is a snap shot of the shock and driveshaft data:
No amount of extension dampening seems to remedy it. Compression dampening helps make the shock data look better, but the entire back of the car simply goes up with the rebound of the tire, and the driveshaft data looks exactly the same.
I have tried a lot of different suspension settings and it seems like having a setting that is very neutral at the hit helps, but doesn't make the driveshaft data exactly perfect either.
I have tried settings that had a tad bit of compression just after the hit, and my reaction times suffered greatly. I have tried lowering the two step and raising the two step. Softer hitting converters seem to help, but it is difficult to have them hit somewhat soft and still perform decently.
Oh, it is a small block car that runs the best of so far 7.85 167-168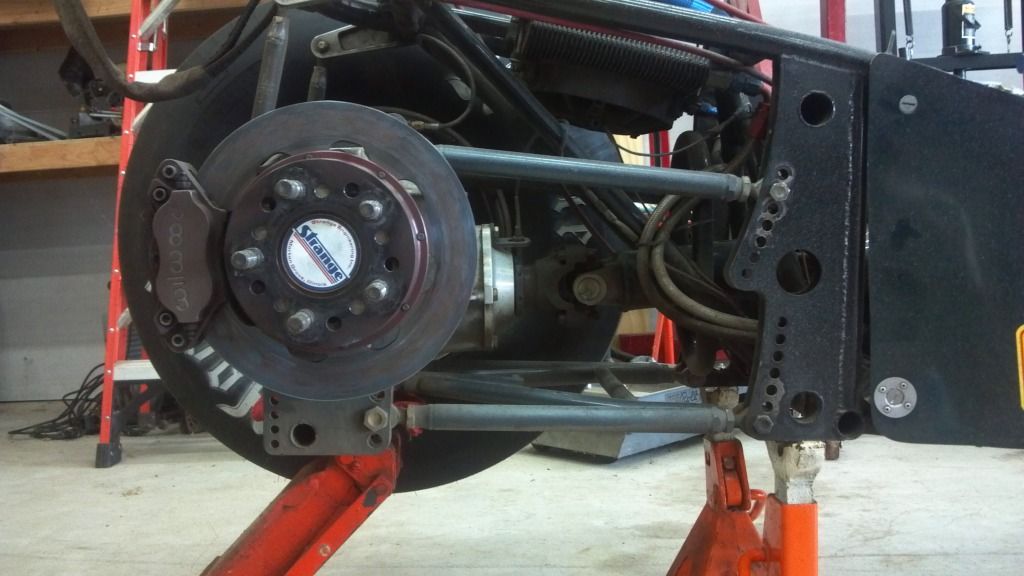 So, how does one limit the amount of hit, but still have the leverage to keep the tire planted after the initial hit? If you flatten the top bar, it hits less hard, but also has less upward pull on the top bar to keep the tire planted.
Here is a look at the 4 link: