How to Make Fuel Bleeds to Maintain Constant Regulator Pressure
Stabilize your fuel pressure in your nitrous system...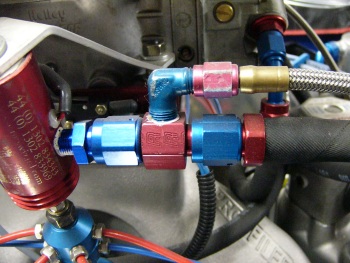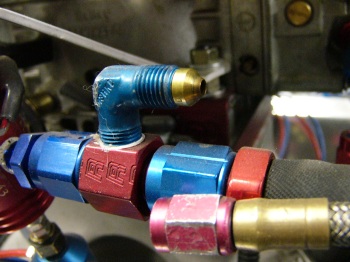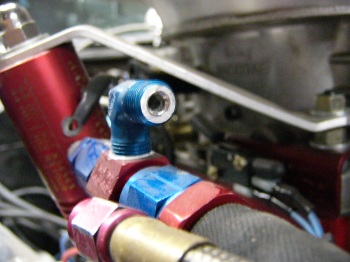 Fuel bleeds are useful on a nitrous system for two reasons, getting any trapped air out of the system to help speed the flow of fuel when the solenoids are activated, and to help avoid fuel regulator pressure creep. Without bleeds regulators will typically creep up to the fuel pump pressure which can over range sensors, gauges and make the nitrous hit rich at initial activation.
Fuel Bleeds are easy to make. Just start with a #3 AN fitting. For example on this setup we're using a 90 Degree 1/8 NPT to #3 AN Male fitting to bypass fuel right at the solenoid.
Use a standard Nitrous Jet, it doesn't need to be a very big one, a .020 will get the job done just fine.
The AN fitting is machined flat, drilled out to fit the stem of the Jet, then countersunk to clear the radius on the jet. When you're done the jet will fit somewhat tight into the fitting.